STRESS FREE REMOVALS COMPARISON

1. SUBMIT YOUR INFO
Tell us your requirements so we can find the right removal companies.

2. COMPARE PRICES
Receive quotes and compare prices, pick the best for you.

3. SAVE MONEY
If you want to, hire a removal company and save money.
Over 500 removal companies registered including…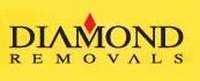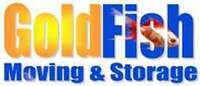 Removal companies compete

Get removal companies competing against each other to win your business. Find the best price for your move and a removal company that can do a great job for you.

Free & no obligation

Our service is 100% free and you're never obliged to hire. If you go ahead and use a removals company you find through our site, you pay them directly when they do the work.
Save time & hassle

One simple form compares local removal companies, no need to ring around individual companies, let the best come to you and take the hassle out of your move.

60 second form

You can complete our form in under 60 seconds to get your removal quotes, no need to call individual removal companies and repeat yourself. Just fill in one form here!
ABOUT removals-quoter
Our mission is to ​​make ​​finding ​​and​​ comparing​​ great ​​local ​​removal companies​​ easy. ​​We're passionate about how the internet can make it easier for people like you to conveniently compare home moving costs.
FREQUENTLY​​ ASKED ​​QUESTIONS
We've ​​put​​ together ​​a ​​list ​​of​​ frequent​​ questions ​​we ​​receive ​​about ​​our ​​service.​​
Take​​ a ​​look ​​at our ​​FAQ​​ section​​ for more information
GET​​ IN​​ TOUCH
Need​​ to ​​contact​​ us? ​​Great ​​- ​​we ​​can't​​ wait to ​​hear​​ from​​ you.
​​Email​​ us ​​at:
hello@removals-quoter.co.uk
Alternatively ​​you​​ can ​​message ​​us ​​using ​​this​​ form ​​and​​ we'll​​ get​​ right​​ back ​​to ​​you.
We respect your privacy and will only use this information to respond to your query. We won't send you any marketing emails. To find out more about how we protect your personal information please see our privacy policy.